Welcome to DreamStar Institute


DreamStartm Institute (DSI) offers training in an innovative and highly effective approach to dream work based on co-creative dream theory––the idea that dreams are co-created through the interaction between the dreamer and the dream content. From this standpoint, dreams are seen as an unfolding relational process, rather than a static set of images or symbols to be analyzed. However, if you also want to become more proficient in analyzing dream images in a non-invasive way this approach will greatly facilitate that goal.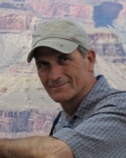 Because of its unprecedented emphasis on dreamer choice and responsibility, the DreamStar method is wholly congruent with the goals of life coaching, spiritual mentoring, and contemporary psychotherapy. It is easy to learn and highly adaptable to one-on-one and group settings.


There are several ways to benefit from the services of DreamStar
tm
Institute.


I look forward to hearing from you!

G. Scott Sparrow
,
EdD, LPC, LMFT (Va)

Advisor to the Executive Committee, and immediate past President, International Association for the Study of Dreams,
www.iasd.org
IASD Online Course Center Administrator,
iasdreamcourses.org

Advisory Board for Shadow| Community of Dreamers
,
www.discovershadow.com
Associate Professor, University of Texas-Pan American
Charter Faculty, Atlantic University,
atlanticuniv.org


"Dr. Scott Sparrow was the first American practitioner to explore the transformative benefits of working with lucid dreaming. He now offers a novel and extremely effective technique to explore all types of dreams through his impressive FiveStar method of discovering parallels in dreaming style and currrent patterns of waking life behavior."

Robert Van de Castle, PhD, author of Our Dreaming Mind and co-author with Calvin Hall of the classic, The Content Analysis of Dreams.